Your partner in the home buying process

For your convenience, we serve Franklin, St. Charles, St. Louis, Warren, Jefferson and Gasconade counties.   
Franklin Mortgage is now the official mortgage division of Bank of Franklin County! Buying a home can be complicated. But our friendly lending team will make sure you understand all the steps — and be at the ready to answer any and all of your questions. We also have competitive rates, so you get the right loan scenario that suits your needs and your budget.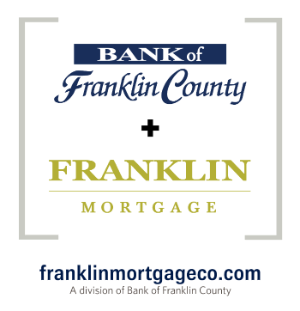 You can even apply online, in as little as 20 minutes. When your application is complete, click submit and your information will be reviewed for instant online pre-approval. A member of the Franklin Mortgage lending team will follow up and talk to you about the next steps.
Ready to get started? 
At Bank of Franklin County, we're committed to providing the highest level of lending service and the most competitive rates available. Franklin Mortgage give us the competitive advantage.  Give our lending team a call anytime at (636) 239-4811 or (888) 237-4811. 


Franklin Mortgage (A Division of Bank of Franklin County) NMLS #438259