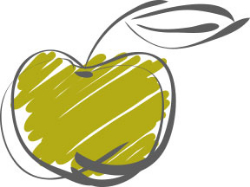 Nominate Your Favorite Teacher
Banking on our Future: Favorite Teacher Award
Educators, community members, parents, and students are encouraged to nominate by July 28, 2017. Winner will be announced Aug 1, 2017
Children rely on the hard work and dedication of teachers to achieve great things. It is our honor to celebrate these efforts. Now is the time to tell us just how special your teachers are to you. Our Favorite Teacher Award recognizes teachers who have demonstrated outstanding achievement in his or her school, who are passionate about teaching, and who exemplify what it means to be a leader.


This award is open to all currently employed teachers (K -12) and teacher's aides (K-12) who teach in either Franklin or Warren county. Self-nominations will be accepted as well as nominations made by colleagues, students, parents, and community members. The deadline to enter is Friday, July 28, 2017 at 11:59pm CST

Nominations will be blindly judged by a committee of Bank of Franklin County employees and a winner announced on Tuesday, Aug 1, 2017.
One (1) winner chosen will receive:
$500 Visa™gift card
OGIO™ canvas backpack filled with back-to-school essentials
"We all understand the incredible role a teacher plays in the lives of our young learners. It's always surprising to me the amount of money they personally put forth to ensure their classrooms are comfortable for the kids and an environment that fosters learning each day. We want to help lessen that financial burden and let the teacher do what he or she does best, teach."  -Bob Dobsch, President and CEO
Click for a complete list of rules 



Click to connect with us on Facebook and follow contest updates and the winner announcement.